Assassin Snail has become a popular freshwater snail to keep. Assassin Snails have a reputation of being able to help keep populations of some other freshwater snails in check. While keeping a small group of Assassin Snails in a tank may reduce the numbers of Trumpet Snails somewhat, Assassin Snails should not be considered the only solution to snail population explosions. Keeping Trumpet Snail populations in check can also be achieved by removing excess uneaten food from substrate by regular vacuuming.
An Assassin Snail does not like sudden shifts in water parameters, so make sure the aquarium is well filtered and heated. Also make sure the tank has fully cycled, established itself, and stabilized before introducing them. Its important to keep Ammonia and Nitrite levels at 0 ppm. Its also important to keep Nitrate levels low with regular partial water changes. Along these lines, be careful when adding medications and plant fertilizers. Assassins may be sensitive to some of their ingredients, especially in high concentrations. This is particularly true with Copper. Copper can be fatal to snails, so double check to make sure any additive is snail and shrimp safe.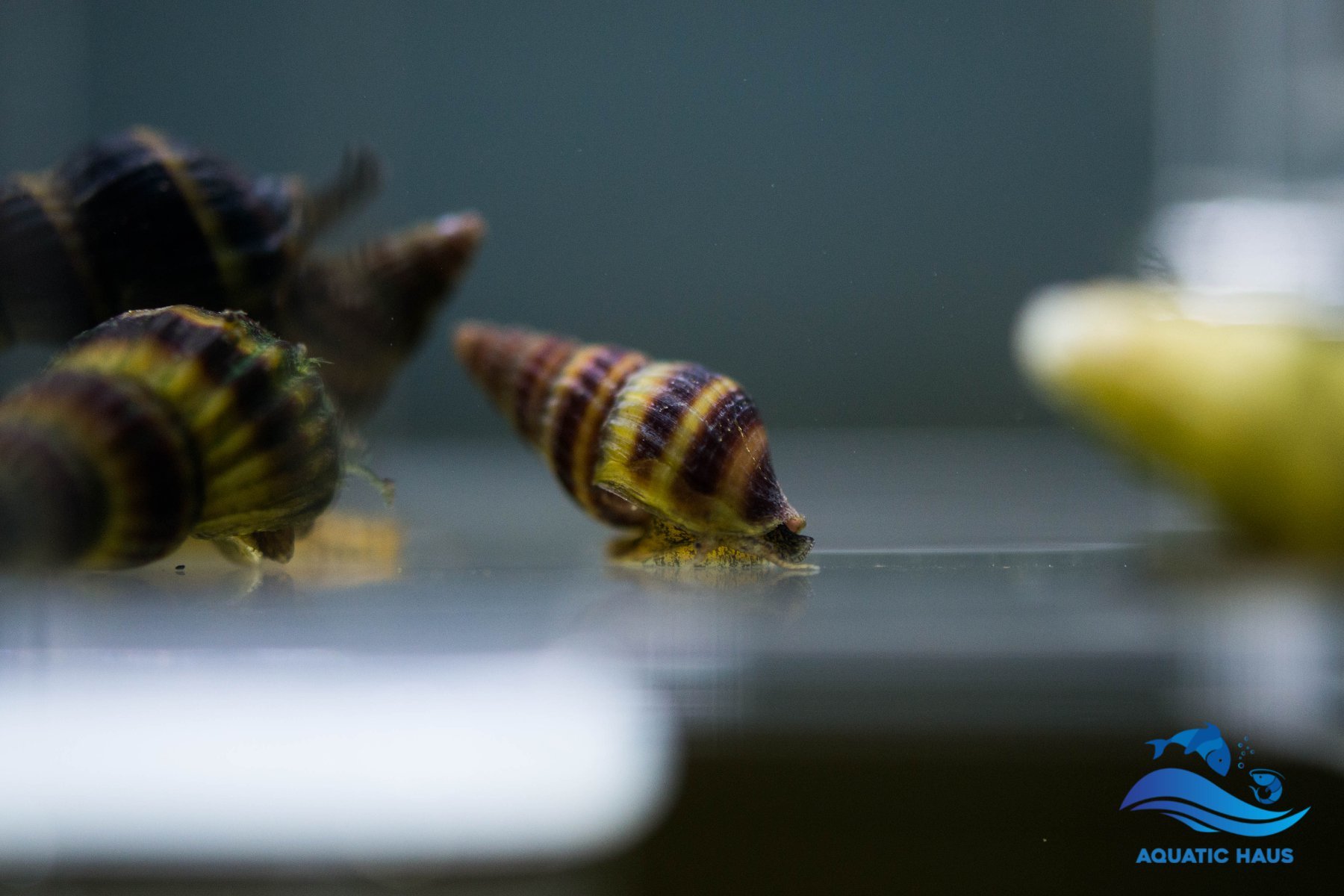 A healthy Assassin Snail can live about two years. Lucky snails can live longer if food is plentiful and water conditions are right. Some hobbyists have said their Assassin Snails have lived upwards of five years.
Live Plants & Assassin Snails In Tanks. An Assassin Snail is a good snail to keep in a planted tank. Assassin Snails are not interested in eating plants at all, so there is no risk the plants will get devoured. And pest snails may enter a tank by hitching a ride on aquarium plants, so Assassin Snails may really help keep their population in check.
---
DEAR SHOPPERS PLEASE TAKE NOTE :
For LIVE FISH / SHRIMP DELIVERY , please purchase ICE BOX or else we will not ship your order out.
---

Operation Hour

MON : 12pm - 3pm
TUE : CLOSED
WED : 12pm - 7pm
THU : 12pm - 7pm
FRI : 12pm - 6pm
SAT : 12pm - 7pm
SUN : 12pm - 6pm

Location : Pandan Indah , Kuala Lumpur
( 2nd Floor Unit Above HLK )

Waze / GoogleMap : Aquatic Haus

Address : 1-1D , Jalan Pandan Indah 4/1 , Pandan Indah 55100 KL