Melanotaenia Boesemani also known as Boesemani Rainbow Fish
Very peaceful, but can disturb smaller or slow-moving fish with its rapid movements and relatively large size. Good tankmates include other similarly-sized rainbowfish, characins, danios, barbs, and catfish such as Corydoras. It can also be kept with many species of Rift Lake cichlid, due to its water requirements.
Boesman's rainbowfish can be quite skittish and do far better when kept in a shoal of at least 6-8, preferably more. The males will also be encouraged to display their best colours in the company of conspecifics. Obviously a suitably-sized aquarium would be required for a very large group.
Temperature: 27-30°C
pH: 6.0-8.0.
Hardness: 10-20°H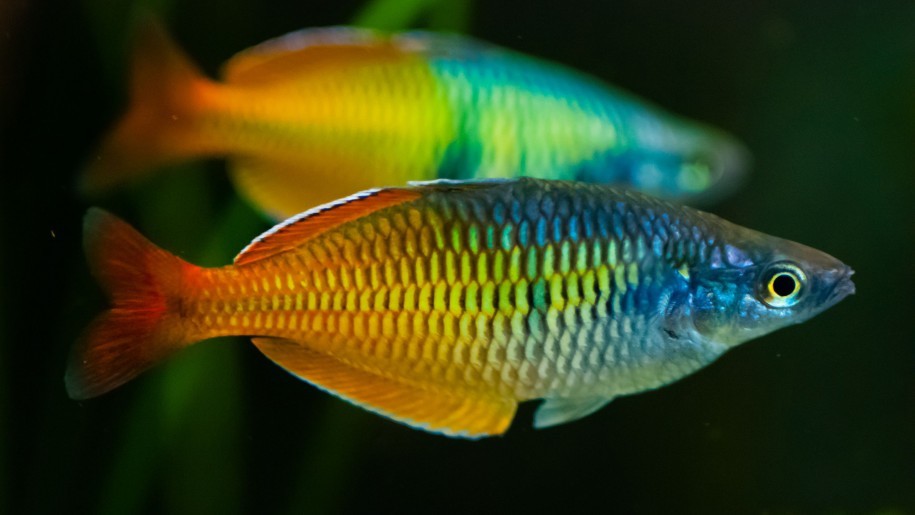 ---
DEAR SHOPPERS PLEASE TAKE NOTE :
For LIVE FISH / SHRIMP DELIVERY , please purchase ICE BOX or else we will not ship your order out.
---

Operation Hour

MON : 12pm - 3pm
TUE : CLOSED
WED : 12pm - 7pm
THU : 12pm - 7pm
FRI : 12pm - 6pm
SAT : 12pm - 7pm
SUN : 12pm - 6pm

Location : Pandan Indah , Kuala Lumpur
( 2nd Floor Unit Above HLK )

Waze / GoogleMap : Aquatic Haus

Address : 1-1D , Jalan Pandan Indah 4/1 , Pandan Indah 55100 KL