Marosatherina Ladigesi known as Celebes Rainbow
An easily-fed species, it will accept most dried, frozen and live foods. Feed a varied diet for the fish to show the best colouration.
Temperature: 22-28°C
pH: 6.4-8.0.
Hardness: 10-25°H
Very peaceful and suitable for many community aquaria given its relatively small size. Good tankmates include other species that prefer hard water, such as similarly-sized rainbowfish, livebearers and freshwater gobies. In the brackish tank it can be combined with smaller, peaceful species such as mollies, halfbeaks, gobies etc.
Like some other rainbowfish it can be quite skittish and does far better when kept in a shoal of at least 6-8, preferably more. The males will also be encouraged to display their best colours in the company of conspecifics. Try to provide 2-3 females per male.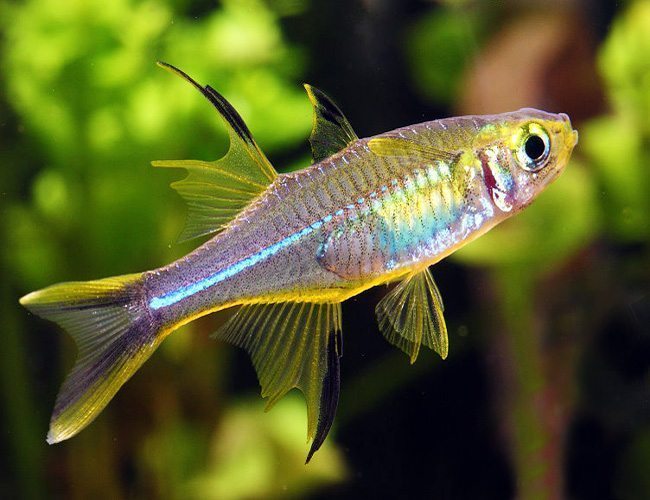 ---
DEAR SHOPPERS PLEASE TAKE NOTE :
For LIVE FISH / SHRIMP DELIVERY , please purchase ICE BOX or else we will not ship your order out.
---

Operation Hour

MON : 12pm - 3pm
TUE : CLOSED
WED : 12pm - 7pm
THU : 12pm - 7pm
FRI : 12pm - 6pm
SAT : 12pm - 7pm
SUN : 12pm - 6pm

Location : Pandan Indah , Kuala Lumpur
( 2nd Floor Unit Above HLK )

Waze / GoogleMap : Aquatic Haus

Address : 1-1D , Jalan Pandan Indah 4/1 , Pandan Indah 55100 KL