Check your co2 ph levels easy and conveniently. Co2 Side Hanging Drop Checker Includes Solutions Together In A Package.
CO2 Drop Checker allows for visual monitoring of CO2 injection levels. The pH reagent solution that is also included in this set will change colors to indicate whether there is an excessive, optimal, or insufficient amount of CO2 being injected into a planted aquarium. The result is an extremely simple guide to judge the amount of CO2 that is administered, ensuring the health of aquatic plants and livelihood of fish and shrimp.

How To Determine Your Co2 Levels Whether Is It Sufficient ?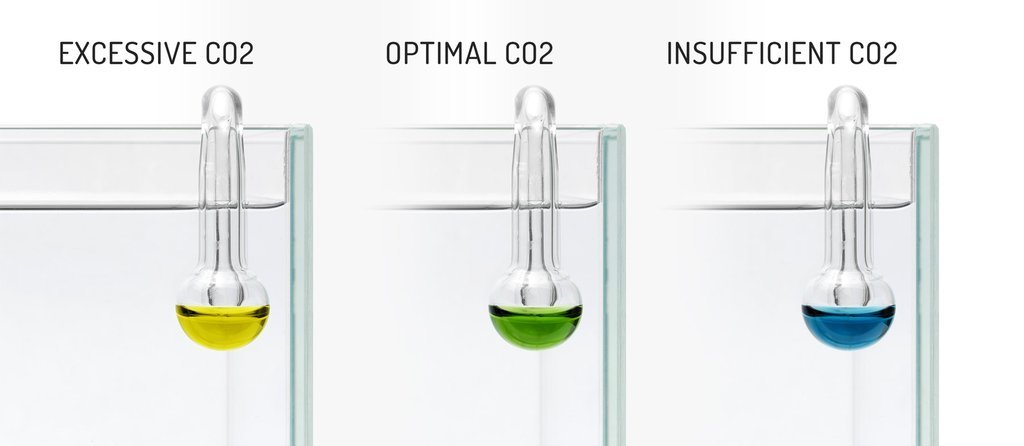 No suction cups required. Simply hang it on the edge of your planted aquarium.
Easy maintenance, since it is not under water, it won't grow algae on the glass.
Size is shown in one of the photos, please refer to the photo for sizes.
---
DEAR SHOPPERS PLEASE TAKE NOTE :
For LIVE FISH / SHRIMP DELIVERY , please purchase ICE BOX or else we will not ship your order out.
---

Operation Hour

MON : 12pm - 3pm
TUE : CLOSED
WED : 12pm - 7pm
THU : 12pm - 7pm
FRI : 12pm - 6pm
SAT : 12pm - 7pm
SUN : 12pm - 6pm

Location : Pandan Indah , Kuala Lumpur
( 2nd Floor Unit Above HLK )

Waze / GoogleMap : Aquatic Haus

Address : 1-1D , Jalan Pandan Indah 4/1 , Pandan Indah 55100 KL