The Celestial Pearl Danio, also commonly called the Galaxy Rasbora, shook up the aquarium world when they were discovered in 2006. The vibrant colors and peaceful nature make this fish extremely popular.
They are well suited for tanks that are packed with vegetation and other colorful fish that mimic their peaceful nature. It is true that these fish are timid, they work perfectly in communities full of Guppies, Mollies and Tetras.
Typically, the Celestial Pearl Danio lifespan is 3-5 years in stable aquariums.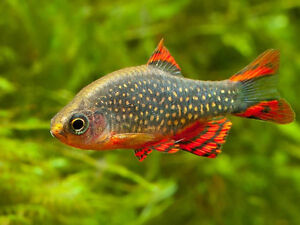 They may be shy but that does not mean they are not peaceful and work well in small communities: Tetras, Guppies, Corydoras, and Killifish are perfect tank mates for them. All of these fish are relatively peaceful and will complement the shy nature of the Galaxy Rasbora.
A great example of a complementing fish is Neon Tetras. They tend to stay towards the surface and bring a good vibrant color to the community. With Tetras on top all areas of the water column will be full of fish.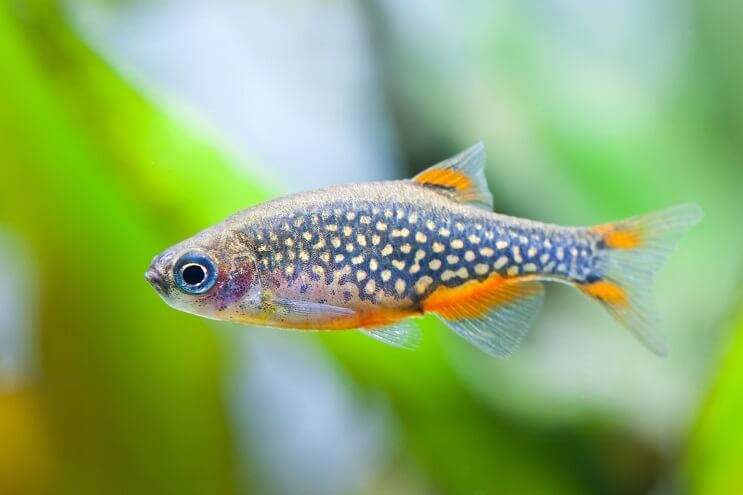 ---
DEAR SHOPPERS PLEASE TAKE NOTE :
For LIVE FISH / SHRIMP DELIVERY , please purchase ICE BOX or else we will not ship your order out.
---

Operation Hour

MON : 12pm - 3pm
TUE : CLOSED
WED : 12pm - 7pm
THU : 12pm - 7pm
FRI : 12pm - 6pm
SAT : 12pm - 7pm
SUN : 12pm - 6pm

Location : Pandan Indah , Kuala Lumpur
( 2nd Floor Unit Above HLK )

Waze / GoogleMap : Aquatic Haus

Address : 1-1D , Jalan Pandan Indah 4/1 , Pandan Indah 55100 KL