Horned Nerite Snails are a tropical freshwater species of aquarium snail. They are easily identified by the multiple dark horns that protrude from their shell. The shell is yellow in color with thick black swirls along the edge. They are popular algae eaters and debris removers. Most notably they will keep your glass crystal clear. Horned Nerite Snails are avid consumers of aquarium algae and are useful in keeping the nitrates under control in an aquarium. They will keep the glass and substrate relatively clean, aiding the water changing and substrate vacuuming process. Horned Nerite Snails are peaceful creatures. They can be kept with other non aggressive fish, snail and shrimp species without problem.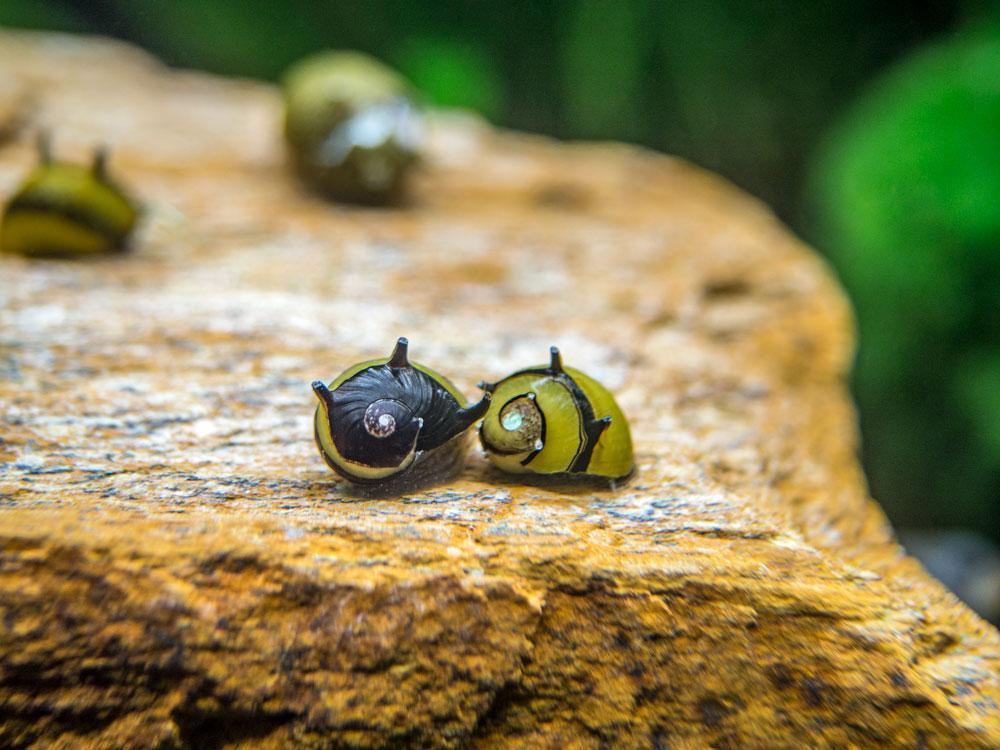 The optimum aquarium temperature for Horned Nerite Snails is around (21°C-27°C).
Horned Nerite Snails require pH between about 6.5 and 8.
Relative water hardness for Horned Nerite Snails should be in the range of 6-12dH. Horned Nerite Snails are hardy species and are able to withstand captivity fluctuations.
Horned Nerite Snails are excellent at consuming debris and algae. However in large numbers they will require extra food. For this reason it is wise to stock no more than one snail for every 4 gallons of aquarium water. Horned Nerite Snails have a short captive life of approximately one year. For this reason it is wise to slowly re-purchase snails throughout the year as Horned Nerite Snails cannot reproduce in freshwater.
---
DEAR SHOPPERS PLEASE TAKE NOTE :
For LIVE FISH / SHRIMP DELIVERY , please purchase ICE BOX or else we will not ship your order out.
---

Operation Hour

MON : 12pm - 3pm
TUE : CLOSED
WED : 12pm - 7pm
THU : 12pm - 7pm
FRI : 12pm - 6pm
SAT : 12pm - 7pm
SUN : 12pm - 6pm

Location : Pandan Indah , Kuala Lumpur
( 2nd Floor Unit Above HLK )

Waze / GoogleMap : Aquatic Haus

Address : 1-1D , Jalan Pandan Indah 4/1 , Pandan Indah 55100 KL