Siamease Algae Eater also known as 'Crossocheilus siamensis' is famed as a consumer of 'black brush' algae (BBA), also known as 'red' or 'beard' algae. These members of the Division Rhodophyta can be otherwise difficult to remove once established in aquaria so the 'species' has achieved huge popularity among hobbyists who maintain planted set-ups.
Temperature: 20 – 26 °C
pH: 6.0 – 7.5
This species will do well in most well-maintained tanks but is best-suited to a set-up designed to resemble a flowing river or stream, with a substrate of variably-sized rocks, gravel and some large water-worn boulders.
This can be further furnished with roots and branches arranged to form a network of nooks, crannies and shaded spots. While the majority of plant species will fail to thrive in such surroundings hardy types such as Microsorum, Bolbitis or Anubias spp. can be grown attached to the décor and bright lighting will promote the growth of algae upon which the fish will graze. In this kind of environment it will display more natural behaviour and can be kept alongside other species that enjoy similar conditions.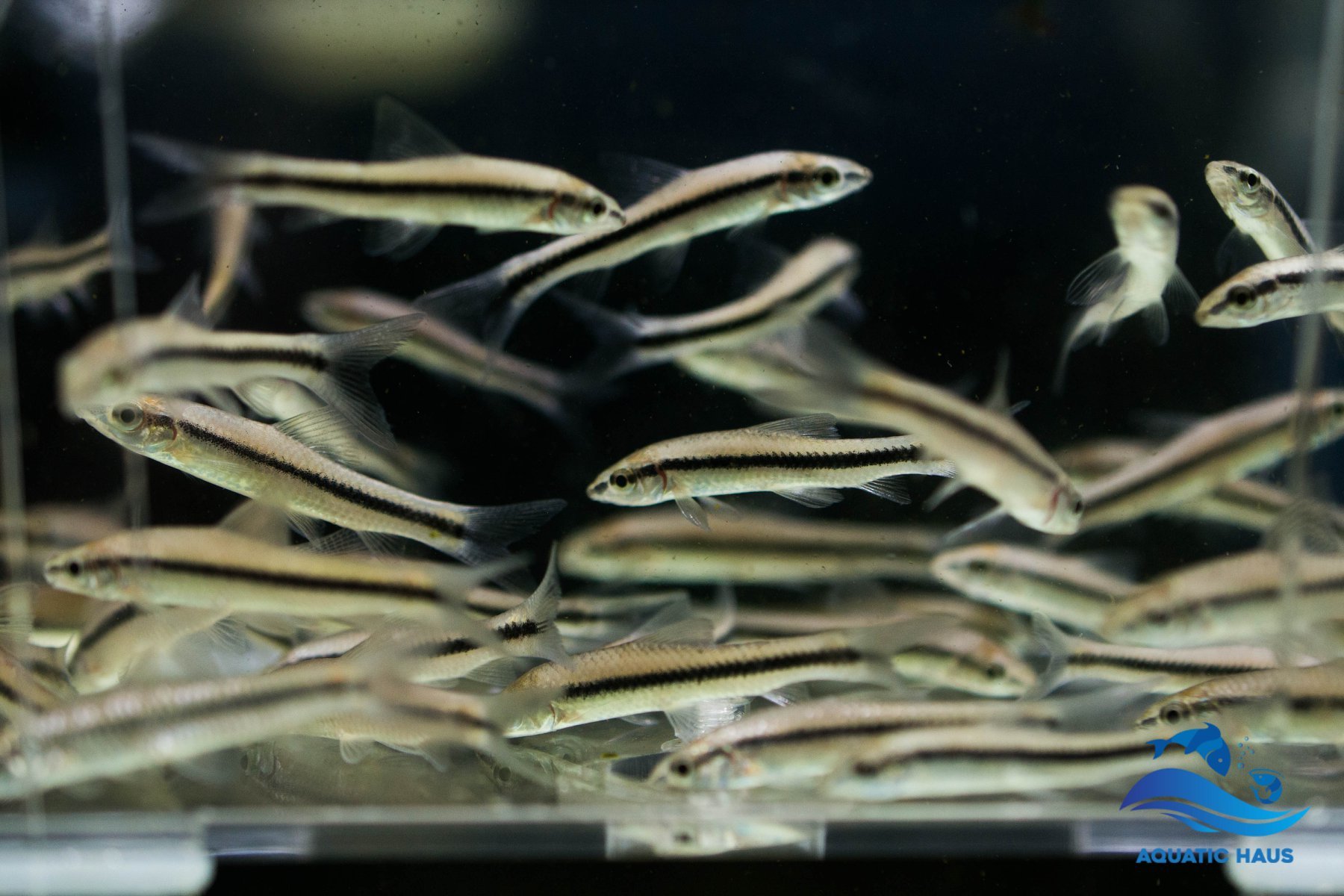 ---
DEAR SHOPPERS PLEASE TAKE NOTE :
For LIVE FISH / SHRIMP DELIVERY , please purchase ICE BOX or else we will not ship your order out.
---

Operation Hour

MON : 12pm - 3pm
TUE : CLOSED
WED : 12pm - 7pm
THU : 12pm - 7pm
FRI : 12pm - 6pm
SAT : 12pm - 7pm
SUN : 12pm - 6pm

Location : Pandan Indah , Kuala Lumpur
( 2nd Floor Unit Above HLK )

Waze / GoogleMap : Aquatic Haus

Address : 1-1D , Jalan Pandan Indah 4/1 , Pandan Indah 55100 KL